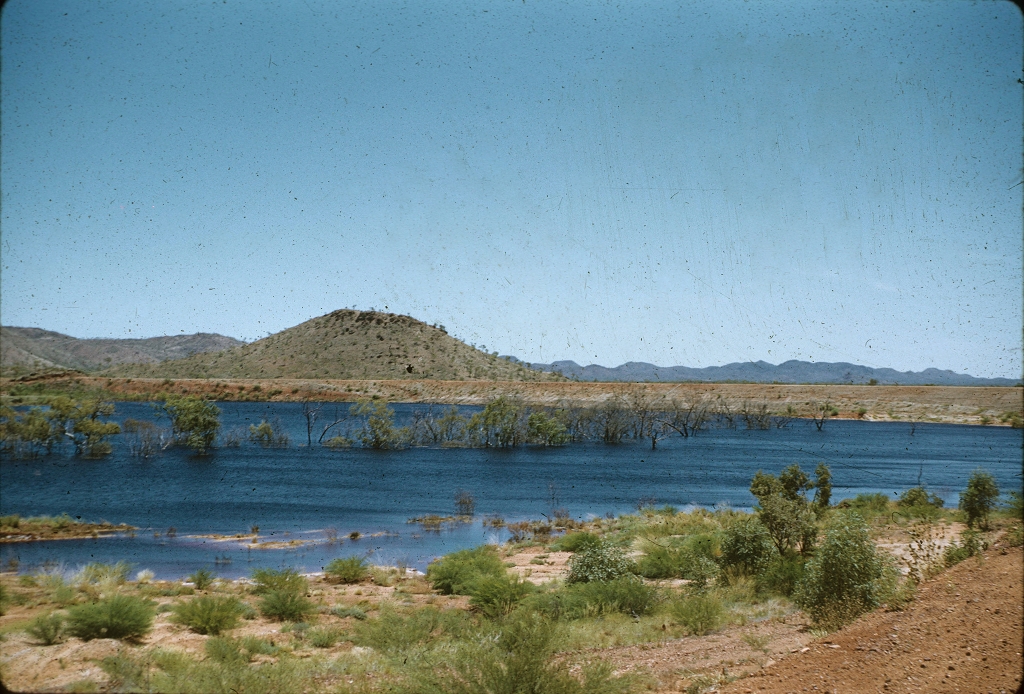 Mary Kathleen, was a uranium mining town, about mid way between Mount Isa and Cloncurry in western Queensland, in the Cloncurry Shire.
The Mary Kathleen uranium discovery was made by Clem Walton and Norm McConachy in 1954, and named after McConachy's wife. Prospecting and exploitation rights were subsequently onsold, and in 1955 Rio Tinto Mining formed Mary Kathleen Uranium Ltd to develop a mine and service town. An architect-designed town grew during 1956-58, with reticulated water from a dam, Lake Corella.
Further Reading:
Mary Kathleen Uranium Ltd, brochure, 1968
Perry Hardy, The Cloncurry story, Cloncurry, Cloncurry Shire Council, 1984
Copyright © Centre for the Government of Queensland, 2018. All rights reserved.