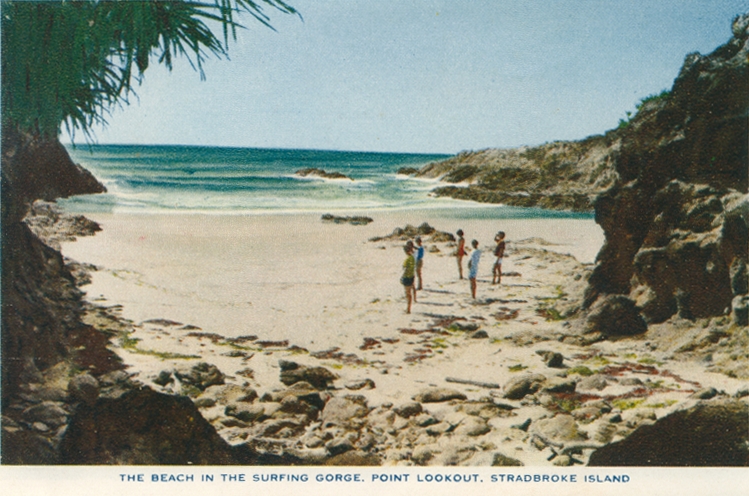 Stradbroke Island, now North and South Stradbroke Islands, forms the outer south-eastern land enclosure of Moreton Bay. Its northern point is 30 km east of the mouth of the Brisbane River, and the bay's southern waters are about two km wide at the southern tip of the south island, opposite Labrador on the Gold Coast. The break in the island, known as Jumpinpin, was formed in 1894-96 during heavy storm activity.
Further Reading:
Ellie Durbidge and Jeanette Covacevich, North Stradbroke Island, North Stradbroke Island, Stradbroke Island Management Organisation, 2004
Helen Horton, Islands of Moreton Bay, Brisbane, Boolarong Publications, 1983
Murray Johnson, ed, Brisbane: Moreton Bay matters, Brisbane, Brisbane History Group, 2002
Beryl Moore, Island Eden: Point Lookout and its pioneers, Stradbroke Island, Beryl Moore, 1993
Carolyn Nolan and Robert Longhurst, Brisbane's Moreton Bay: our heritage in focus, South Brisbane: State Library of Queensland Foundation, 1996
Lindy Salter, South Stradbroke Island, 2nd edn, The Gap, Lindy Salter, 2002
Thomas Welsby, Memories of Amity, Brisbane, Brisbane Courier, 1921
Copyright © Centre for the Government of Queensland, 2018. All rights reserved.