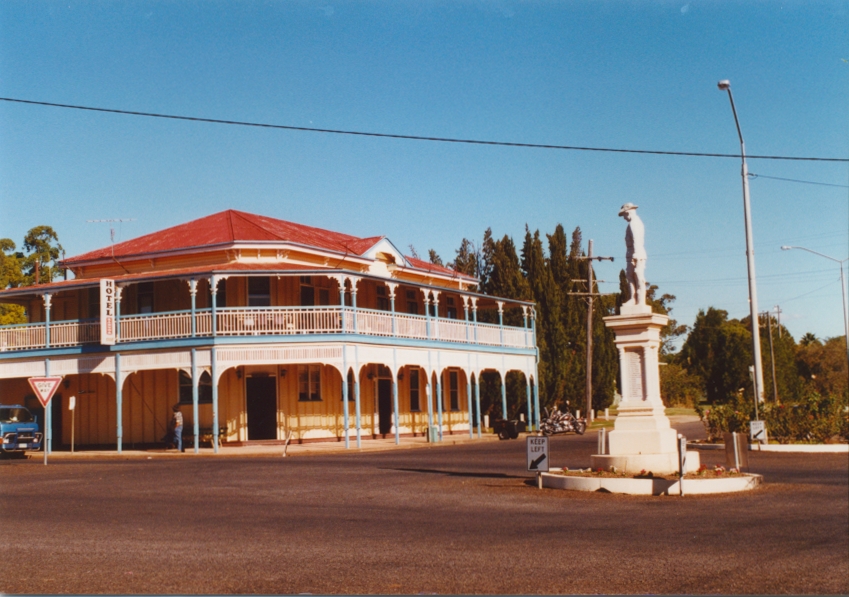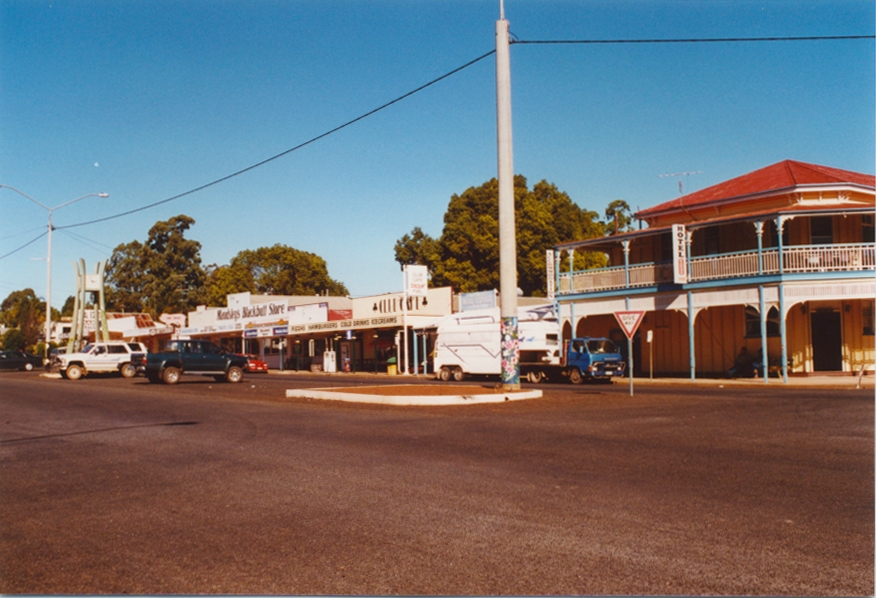 Blackbutt is a rural town, 115 km north-west of central Brisbane. It is situated at the north-eastern end of the Blackbutt Range, and when settled by Europeans the district was described as being between the headwaters of the south-flowing Upper Esk and the north-flowing South Burnett Rivers. The name was given by a Crown surveyor in 1909, using the common trade name for various species of dark barked eucalypts, E. pilularis.
Further Reading:
S.N. Stocks, Cradled in the ranges: a history of Blackbutt, Benarkin, Taromeo and surrounding districts within the Nanango Shire, 1842-1988, Blackbutt, Blackbutt-Benarkin Bicentenary and Centenary Committee, 1988
Copyright © Centre for the Government of Queensland, 2018. All rights reserved.