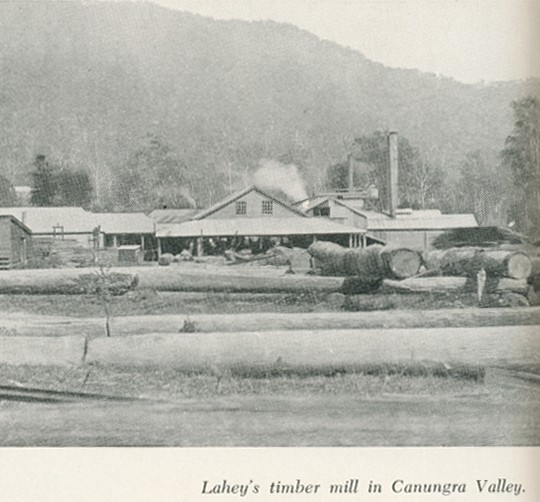 Canungra, a rural town, is 25 km inland from Surfers Paradise and 65 km south of central Brisbane. It is situated on Canungra Creek (a tributary of the Albert River), in the foothills of the McPherson Range. The name 'Canungra' is thought to derive from an Aboriginal expression describing a small owl.
Further Reading:
Edwin Franklin, The early days of Canungra and reminiscences, Canungra, Edwin Franklin, 1982
Robert Morgan, Lahey's Canungra tramway (rev ed), Melbourne, Light Railway Research Society of Australia, 2000
Copyright © Centre for the Government of Queensland, 2018. All rights reserved.