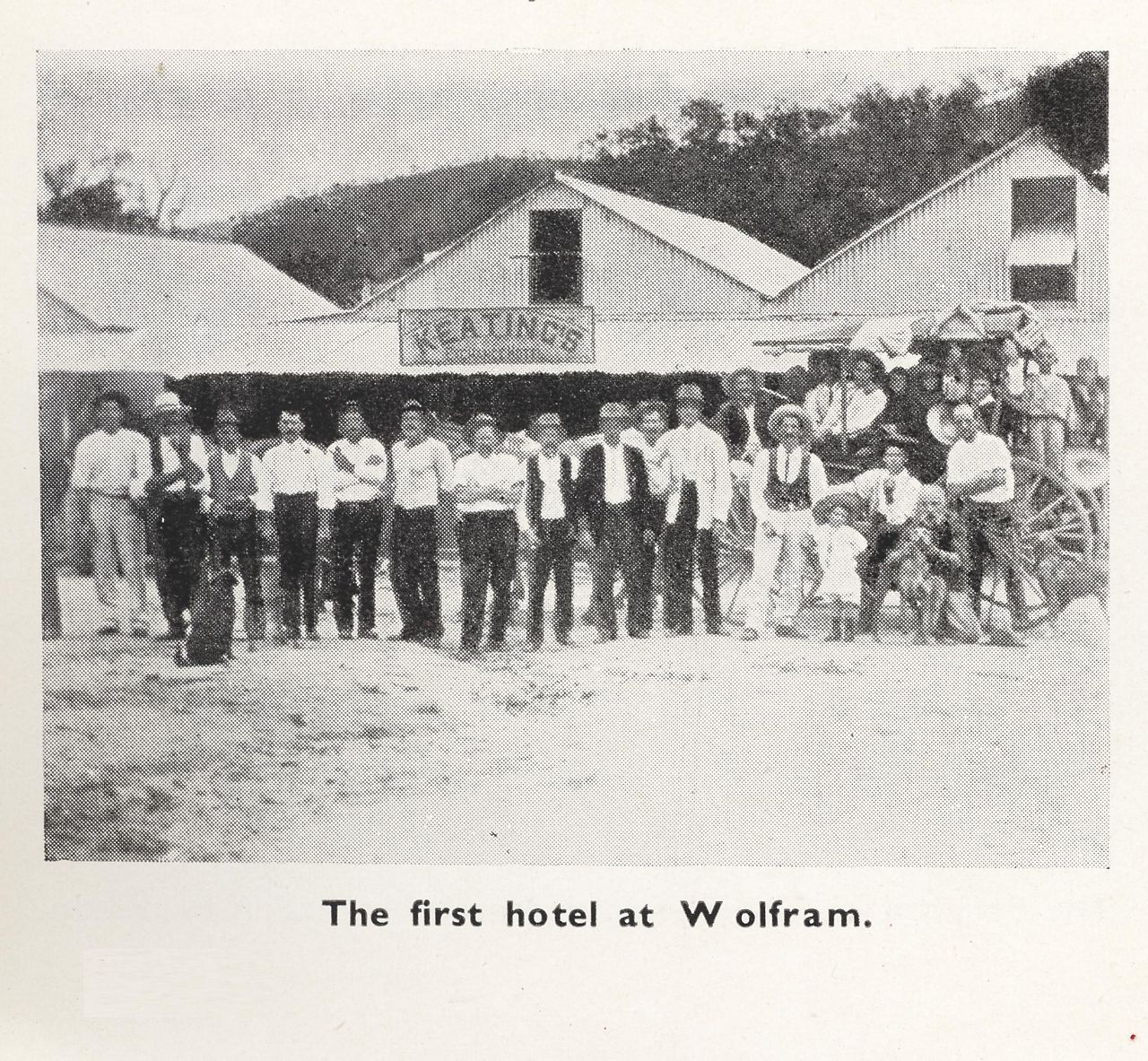 Wolfram, a former mining town, is 90 km west of Cairns. It is situated 15 km south of Thornborough, the centre of the former Hodgkinson gold field.
The official wolfram discovery was made in 1891 and by 1900 there was a substantial community as miners came there from Thornborough and the Palmer gold field. The metal was in demand as a source of tungsten for hardening metals for engineering and armaments. Most of the activity was managed by Irvinebank mining interests, until taken over in 1915 by the British Thermo company.
Further Reading:
Thelma Marini, Child bride in the mountains: an autobiography, with memories from Wolfram camp, an old N.Q town, Mareeba, Pinevale Publications, 1994
Copyright © Centre for the Government of Queensland, 2018. All rights reserved.